04 September 2021
It's a no-brainer
When lending money we mainly look at 2 things.
1. Will we get the money back?
2. Can the member afford for us to take it back?
Most of the time the answer to the first question is easy because the payments will come directly through payroll.
The second question is important, because if taking those payroll deductions would leave the member in financial strain then we would be doing more harm than good. So we check credit files, to see how someone is handling their credit and we check bank transactions to confirm income, expenditure and affordability.
That's it really. If all's well we issue the loan agreement to electronically sign and transfer the funds to your bank account and this can all be done the same day.
When checking bank transactions though, I'm often surprised by what I see.
Even members who seem to be managing their money quite well, I see payments to credit cards, bank loans and often to alternative lenders like Amigo loans, Mr Lender, Bamboo or Loans2Go (amongst many others) and I wonder if people know what they are paying?
Rates on those loans run from 39.9% through to £1333%. Even the average credit card sits at 24.7%.
I wonder how they came to take those loans when such a simple, affordable alternative from 7.9% APR through payroll deduction is available? We can even beat the high street banks on some loans. (See chart below)
Our research shows that word of mouth from colleagues is the number one way that people come to us, so if you've got colleagues in BAE Systems that have fallen into the higher interest traps, do them a favour and let them know.
You can share this with them using the buttons at the bottom of this article.
It's a no-brainer.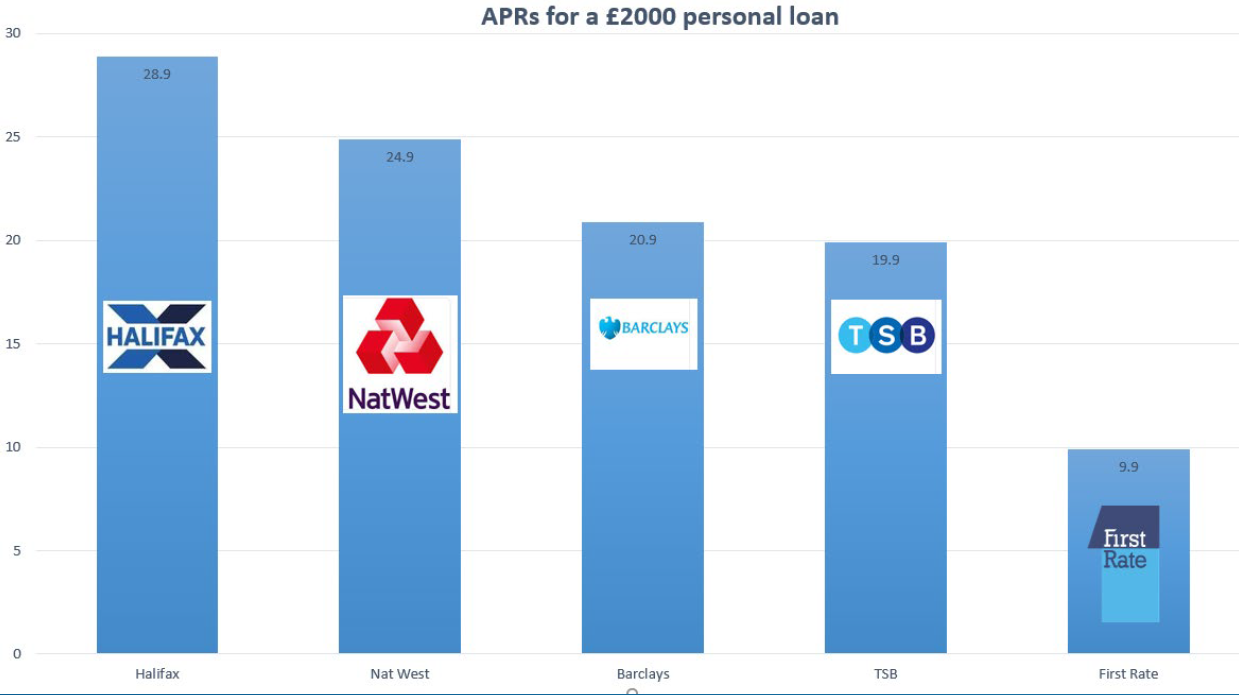 Back to News